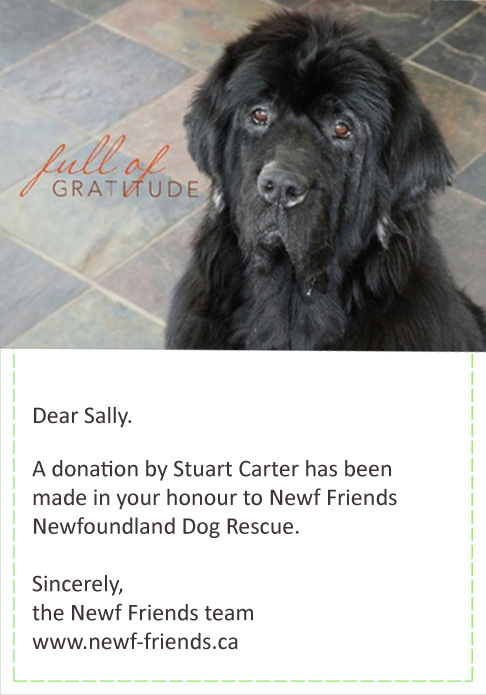 Donation as a Gift
Would you like to give the gift of a donation to Newf Friends in honour of someone special? Or give someone the gift of a donation? Now you can! Simply choose the donation amount and provide the name and mailing address of that special someone. Newf Friends will send them a customized card letting them know of your gift. You will receive an email with a tax receipt.
Win win for everyone (especially the Newfs in our program!)!!

Note; During checkout, on the next screen after you enter your donation amount you will see text 'Name and mailing address of card recipient'. Click on that text to enter the information.